Meet The Pageant Professional Industry Board Members
Serving over 20 years in the pageant, performance and entertainment industry, Laura Clark has recently been recognized as Best Pageant Director by Pageant Planet, Art & Beauty Magazine and Prestige Pageantry Awards. Since 2016, she has excelled as the director of Miss Earth USA and International Ms. pageants. Previously, she held positions with the Miss United States Organization, Miss World America, the National Football League, Going Pro Entertainment, and Universal Dance Association.
Laura spent several years as a full time choreographer and game day entertainment director for professional and collegiate teams. After earning the title of Ms. United States 2011, she became a state director and national marketing director for Miss United States and Miss World America. Under Laura's leadership, USA ranked 2nd Runner Up Miss World, 1st Runner Up Miss Earth and won the elusive Miss Earth title in 2020. Laura dedicated six years cheering in the National Football League. Her favorite time as an NFL cheerleader was performing abroad in eight countries for the U.S. military. She also appeared on CMT's Making the Team as a Dallas Cowboys Cheerleaders Semifinalist.
Laura holds a bachelor's degree in public communication with a minor in political science, has been certified as a Climate Reality Leader and holds a diplomatic pass to the United Nations in Switzerland. One of her first jobs out of college was as an account executive for VML public relations and advertising agency, now the PR agency for Miss America. Laura, her husband and two children are based in Washington, D.C.
Director - Miss Earth USA & International Ms.
Pat Miller is the Executive Director of Pure International Pageants and has served as a pageant judge, contestant, and coach for ten years. She is a motivational speaker, musician, vocalist, and is the owner of Royal Crown Designing. She was named as a Top National Pageant Director by The Pageant Planet, the Prestige Pageantry Awards, and Art & Beauty Magazine's Beauty It's Everywhere Awards, as well as a top three International Director by the American Pageant & Model Magazine Awards. Pure International has received world-wide recognition as one of the best Multi-Level National/International Pageant seven different times, also earning top honors as the best Ms., Mrs., Teen, and Youth Pageants of the Year. She is retired from competing in pageantry after winning three national titles of her own.
Pat is a graduate of the University of Rio Grande with a Bachelor Degree in Business Management and an Associate Degree in Applied Business. She and her husband pastor WOW Ministries in southern Ohio. She is a member of the Gallipolis Junior Women's Club where she serves her community through various projects, is the mother of three, and grandmother of seven. She has spent thousands of hours working as a philanthropist helping organizations raise over a half of million dollars in well-needed funding.
Pat is the creator of the #BeTheImpact initiative which was just recognized by the National Day Archives with an official National Holiday of November 2 every calendar year. She is the owner of the International Super Star Competition program, the largest optional program offered for any pageant worldwide. She also serves on the Board of the International Association of Pageantry, a self-regulating ethics and regulatory body for the pageant industry.
LaKishia Edwards
International Coordinator - IAM, NAM & IJM
LaKishia Edwards is currently the International Coordinator for The iam Pageant Powerhouse. This title comes with several responsibilities, such as, Director of Marketing and International Coordinator for both National American Miss and International Junior Miss.
LaKishia began competing in pageants in 1999, winning the Miss Texas Teen title, 2nd runner-up for the overall National Queen's title, as well as several national optional titles. After competing she graduated with honors from McNeese State University with a B.S. in Management, a B.S. in Marketing and a Master's in Business Administration, and still serves as an active member in Alpha Kappa Alpha Sorority, Inc., graduate chapter in Katy, TX.
LaKishia is married to her college sweetheart, Lamar, and is a proud mother of 2 to the animated Xavier Vaughn and the ever-so-adorable Laila Simone. She currently serves on the PTO Board of her children's school and is a proud Soccer Mom and Cheer Mom.
Laylah Loiczly, founder of Laylah Rose Couture and Co-founder/Executive Producer of the TV network, VIP Pageantry, has been in the pageant industry for over 38 years. She has several degrees in the fashion and broadcasting industries as well as obtaining a Master's Degree as a Holistic Health Practitioner. She has worked for CBS, Sports Media, Film, T.V. and Radio productions. Currently, she is a creative director, writer and executive producer on her TV network - VIP Pageantry.

Laylah Rose debuted her Interview, Red Carpet and Couture fashions at New York Fashion Week in 2019, 2020 and 2021. As she continued to follow her dreams, she was given the honor to be a Red Carpet Host and Interview Host at Miss Universe 2019 in Atlanta, Georgia.
She was honored to be selected as a judge for Miss Universe Competitions as well as a panel judge for USA National Miss national competition. Recently, she was interviewed by a writer in Forbes Magazine for all of her achievements to date.
Her favorite crown she has earned is being mom to six amazing children.
While keeping everyone on their toes, she will continue her love and passion for everything pageantry. Laylah hopes to inspire everyone to always create new dreams, have courage to explore it all and continue to preserve integrity along the way. "The best is always yet to come!"
Laylah Loiczly
Co-founder - VIP Pageantry
Marc Defang
Owner - Marc Defang New York
Marc Defang, a native New Yorker, head designer of Marc Defang New York, is an acclaimed fashion designer with more than 25 years of experience in the industry. He is trained in Fashion Design and Merchandising at the Fashion Institute of Technology and Berkeley College in New York City. Marc Defang is a talented and creative individual who previously worked at Issac Mizrahi, Ann Taylor, and Jockey. At the age of 31, he was appointed CEO of a public listed company in Asia.
Marc Defang serves a community of accomplished women in the fashion, pageant, and entertainment industry. His sponsorships and donations through numerous non-profit organizations has impacted the lives of many less fortunate girls.
Marc Defang's creativity and passion in his designs, and strong vision for the company has gained him a loyal following worldwide.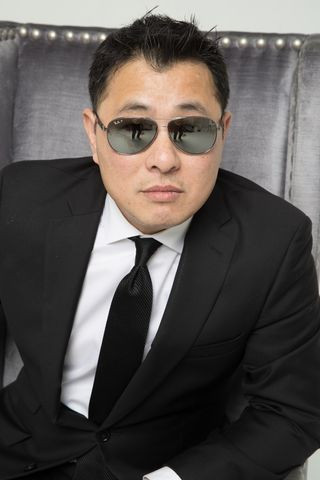 Tina Chisholm
Owner - International Association of Pageantry
Tina Chisholm has been involved in all business aspects of pageantry for over fifteen years. She has negotiated contracts, brokered alliances, secured sponsorships, and been an industry and contestant advisor. She has directed for both state and national-level pageant systems. She directed state pageants in Florida, bringing home three national titles in one year and earned the State Director-of-the-year Award. She is best known for her integrity, fierceness, dedication, and protection of those she serves. As a 36-year veteran in the fields of Advertising, Marketing, Public Relations and Fund Raising, Chisholm served as the President and Creative Director of her own agency, Chisholm Advertising and Promotions, Inc.
Heather Habura
TV Host, Actress, Coach
Heather Habur is passionate about her work as a TV host and actress. But most importantly, she loves to help people, especially those who have goals and dreams in their heart. Her pride and joy is The Crown Studios she opened in Fairlawn, Ohio. Centrally located in Northeast Ohio, just outside of Akron and in close proximity to Cleveland, Canton and Youngstown. She specializes in private training for Modeling, Dance, and Pageant Contestants. She also provides training in acting, etiquette, self-esteem development, interviewing, public speaking, and helping her students fulfill their dreams.
The Crown Studios has proudly partnered with JC Films for a new movie coming to film in Akron, Ohio this summer, "Chosen" a feature film based on true stories of adoption and foster parenting. Heather Habura and Dean Cain just filmed "The Patriots' Day" together, another faith inspired film. With the enormous success and interest in the faith-based film industry, she is offering acting workshops to help prepare everyone with their auditions, monologues, rehearsals and image. Heather is also scheduling one-on-one classes, in-studio and virtual sessions.

Heather is excited to be starring in the up-and-coming movie "Chosen" as an executive producer and actress with actors Dean Cain and Eddie McClintock!
Rian Valentine
Owner - Rian Valentine Pageant Consulting
Mrs. Ohio American 2020 Rian Valentine is a lifetime resident of Central Ohio, where she resides with her husband, Christian. Rian is a graduate of The Ohio State University, and is a huge Buckeye sports fan and goes to as many games as possible! She has a BA in Political Science, an MBA and an MPA in Healthcare. She currently works as a Regional Field Trainer and account Manager for RVL Pharmaceuticals, owns 214 Consulting and collaborates with her husband's videography company 214 Studios.
Rian is a huge advocate for changing the community in multiple areas and currently sits on several boards and committees at a state and national level. She is currently the Vice Chair of the LLB for the American Lung Association, Partnership Development Director Elect for the Junior League of Columbus, and a board member for Girl Power to name a few. Highly involved in advocacy for healthcare for women, Rian has a blog called Gluten Free Gluttony and also speaks nationally about her Program CARE.
Rian spends her free time working out, traveling and spending time with her three amazing huskies and cat! Rian is so excited to be the inaugural Mrs. Ohio American, and is so excited to spend her year advocating for women's health and inclusion in all areas of life! She is also a pageant coach who has coached many girls to national and international pageant titles.
Krisna Goodwin
Owner - Goodwin Photography
Krisna is the owner and photographer of the nationally recognized business, Goodwin Photography, Pageanteventphotogaphy.com and Pageantheadshots.com. Her Pageant Headshot brand, #GoodwinGirl, has secured numerous photogenic award winning headshots all over the United States. She is the official photographer for many pageant systems and she has been consistently recognized by Pageant Planet as one of the top pageant headshot and event photographers in the country!
Krisna was 2018 New York City's Beauty It's Everywhere Photographer of the Year and has had her work featured on the cover of Supermodels Unlimited Magazine and Pageantry Magazine. She has over 25 years of expertise in the pageant industry, serving in many capacities from branding and marketing to production and prep for pageant systems and participants.
She is the former owner and Executive Director for the Miss Mountain Lakes, Miss Britol, and Miss Tri-Cities Scholarship Pageants in Tennessee. During her tenure, her titleholders consistently place as a Top Finalist with one 2nd Runner Up, one 3rd Runner Up, seven Top Ten Finalists and six Top Fifteen Finalists. Her first year as a Director, she was honored as a New Director and Best Overall New Pageant and in 2012 she received the highest honor of Director of the Year.
Krisna retired as a pageant director in 2012. She resides in Aperture farm in Blountville, Tennessee with her husband, Jim, a Criminal Court Judge in Sullivan County, and their five four-legged fur children. Krisna is honored to serve on the Board of the International Pageant Professionals Organization.
Summer Blalock
Owner - Sevier Glam
Summer Blalock is no stranger to the pageant industry. With over 20 years of experience, Summer has been involved in every aspect, including, being a contestant, judge, director, production assistant, and titleholder.
She has held numerous local state and national titles such as Tennessee State Cinderella Woman, International Cameo Woman, Mrs. Tennessee Festivals Grand Supreme, World's Mrs. Tourism and Ms. Tennessee United States in 2012. She is the current Amerifest National Modern Woman.
After her year reign as Ms. Tennessee United States, Summer remained involved with the organization as a Production Assistant and was pleased to be offered the position of Executive Director for Tennessee, West Virginia, and Arkansas in 2015, which she successfully ran for 4 years. She later transferred systems and became the Executive Director for Tennessee and Kentucky Cosmos Pageants and Sevier County Fairest of the Fair.
These days she has hung up her pageant shoes to operate her coaching and hair and makeup business Sevier Glam and to focus on a new role….pageant mom! Aside from the pageant industry, Summer resides in Pigeon Forge Tennessee with her 3 children.

She is a proud Rotarian and loves to be involved in the hospitality and tourism industry in her community! She currently owns and operates her own Marketing Company, Saylor Consulting providing Social Media, Photography, Branding and Business Consulting, and serves as the Sales & Marketing Manager for Alcatraz East Museum. It's Summer's love and experience in marketing that has helped her in promoting and producing successful pageants for many years!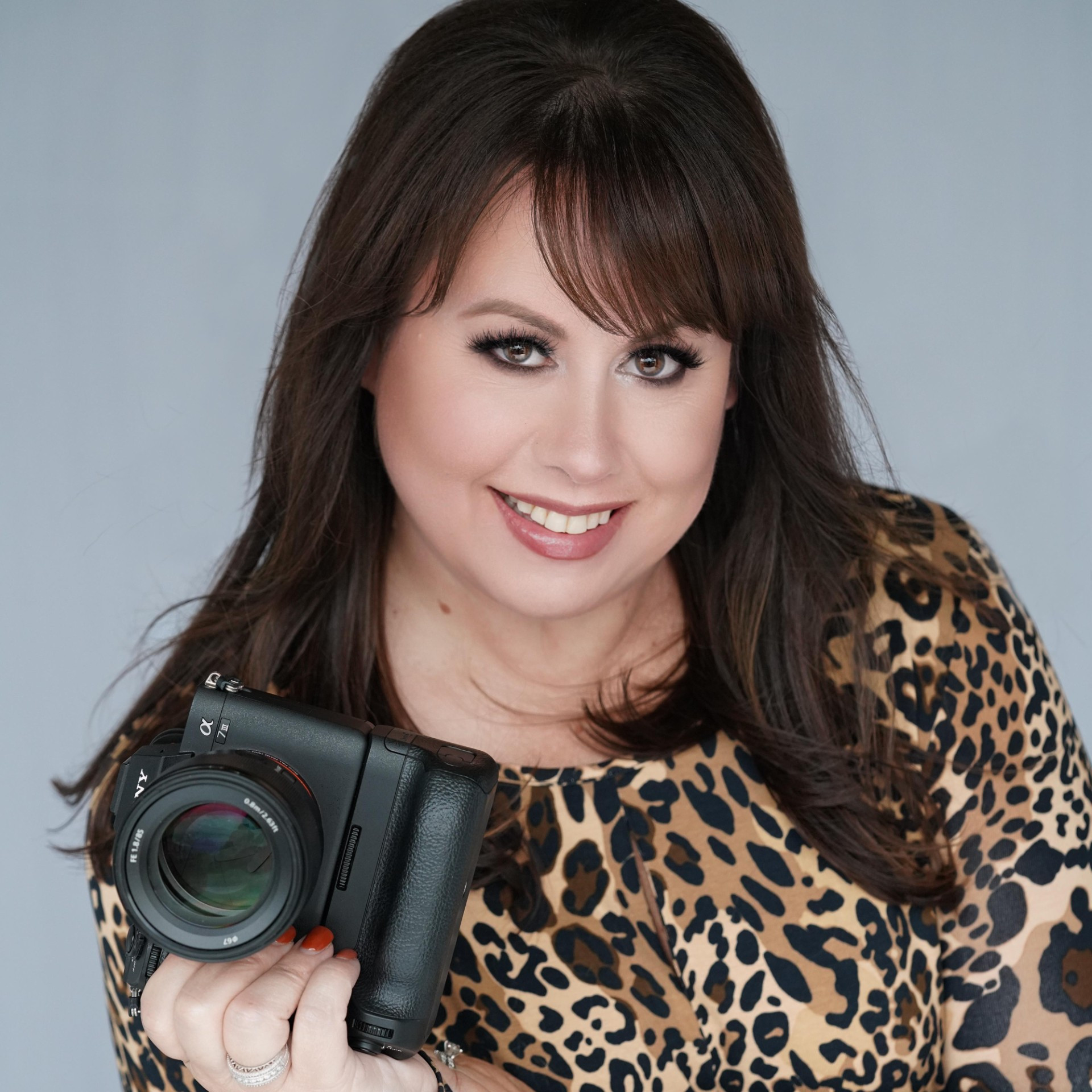 Delerice Tehrani
TV Personality, Life Coach
Sophisticated and savvy, engaging and entertaining, and all around sweetheart, Delerice Clarke, one of the infamous "Barbie Twins," is one of the most sought after talents in the entertainment and fashion industries today.

Bajan, Dominican and Bahamian—Americans, Delerice is of a diverse, affluent and rich heritage. She has been in the public eye for more than a decade, gaining initial fame and becoming a 21st Century pop culture icon, as an international motivational speaker, mentor, actress, model, entrepreneur, fashion designer, hostess and media personality.
As the co-founder and co-owner of D&D Couture, Incorporated, Delerice runs an international-wide boutique, where she expands her brand through various lines, such as jewelry, cosmetics, clothing and the all new Couture Lips lipstick line.
Delerice is also the co-founder of the E'arron James Haley Foundation, which was chartered in honor of her baby brother, E'arron James Haley, who was tragically struck and killed at twelve years of age, as a result of a teenage driver, texting while driving. Whereas, the Foundation's slogan and trademark is "No Text is Worth a Life: It Can Wait"! As a result, Delerice and her family have received an official Proclamation from the Broard County Board of County Commissioners, declaring February 15th (E'arron's Birth Day) as E'arron James Haley Day in Broward County and the day of public awareness established for the dangers of texting while driving. Earning her undergraduate degree, Delerice is not only an advocate for education, but she is a voice to the socioeconmic systems of the world.
She has been featured in various movie commercials, such as Zanmi The Movie and "The Hollywood Live" club commercial. She has also been headlined in various magazines, to include Shades Wedding Magazine, Hype Hair Magazine, Miami Style Magazine, Hair Diva Magazine and Black Women Style Report. Recently, Delerice and her twin sister, were featured on the nationally syndicated Steve Harvey daytime television show, personally hosted by TV personality, comedian, radio show host, best-selling author and the media conglomerate himself, Steve Harvey.
As the host of a brand new TV show, you can catch Delerice and her twin, Delpha, along with some of your favorite gospel celebrities on WSFL-The CW, "Inspirational Jamz", a weekly celebrity-driven entertainment television show that brings its viewers closer to exclusive celebrity interviews and hot topics, aspiring to inspire, uplifting its audience with great music, interviews, concerts, and much more. As a reality show superstar, in April of 2013, she returned from filming the Ultimate Miami Girl Realty Show which will premiere in Fall.
Delerice has been involved in the pageant industry for almost two decades, wearing many hats which have included anywhere from being a volunteer, contestant, pageant director, judge and pageant coach. As a national titleholder, Delerice has held such titles as Miss Christian Florida, Miss Fort Lauderdale, Miss Runway, Ms. Florida Beautiful, Ms. International Beautiful Miss Summer and Ms. South Florida Galaxy, and Ms. International world Florida. Currently, Delerice is Mrs. North Florida United States.
At present, Delerice, along with her twin is the international co-producer and co-director of the Miss LCA International Pageant System, a not-for-profit mentorship association, with a vision to share what is natural through a living grace of young ladies, to ensure self worth, self esteem and family values. Delerice believes in promoting positive life experiences through the events that they run.
Amidst her many amazing talents, accolades, accomplishments and spirits of philanthropy, their lives are sincerely a testament of God's favor and unconditional love. She lives to be an example to others and continues to be that example with each passing day. As a woman indeed of value, virtue, and potency, her beauty on the outside is no match for the inner beauty they bare, that displays in every aspect of her life.
Brittney Eskew
Owner, Eskew Consulting
Brittney Eskew is the owner of Eskew Consulting based out of Nashville, TN. With 31 years of experience in the communications, marketing, and the pageant industry, Brittney Eskew, owner of Eskew Consulting LLC has assisted thousands of pageant contestants and business professionals with enhancing their interview, public speaking, branding, interpersonal and presentation skills. She has also helped establish hundreds of non profit-charities and several 501(c)(3) organizations.
Clients who have utilized Eskew Consulting's services have went on to not only realize new levels of success in their chosen industries but secured scholarships to prestigious universities including Cornell University and Belmont University.
To adequately prepare each of her clients, Brittney stays up-to-date on cutting edge technologies that further develop the communication skills of her clientele. She recently partnered with My Interview Practice in an effort to offer a mock interview environment that will allow her to evaluate both the content and non-verbal communication skills presented in the interviews conducted by her clients.
Eskew Consulting is rated a 5-STAR business on Facebook and was honored to have been recognized as the #1 Pageant Coach for the "Beauty it's Everywhere" Awards, twice, and the #1 Pageant Coach by the Prestige Pageantry Awards. Company affiliations include Miss USA, Miss Teen USA, Miss America, Miss America's Outstanding Teen, International Junior Miss, Miss United States, Miss Teen America, Cosmos International Pageants, International Pure Pageants, ANTSO, America's Majestic Miss, Tennessee International Pageants and ANSB, just to name a few.
With this extensive background in pageantry, having not only competed but also served as a director, judge and coach, this afforded Brittney the opportunity to create a fresh perspective on pageant production for her clients. For the past 11 years, Eskew Consulting has produced over 100 shows with audiences ranging from hundreds up to thousands of viewers, and has provided clients with a unique and customized experience while keeping staff on-task and on budget. Eskew Consulting has served as an Executive Producer and Technical Director for productions big and small and can create all aspects of a show, including set and lighting design, scriptwriting, event logistics, video editing/production, music selection, and choreography.

Eskew Consulting has worked with budgets ranging from thousands to millions of dollars designing productions for some of the most well known pageant systems and several Fortune 500 companies. Clients include America's Ideal Miss, International Junior Miss, America's Majestic Miss, Miss USA Petite, Bridgestone, ADT, Smithsonian, Walt Disney Museum, and the Country Music Hall of Fame.
Due to the diversity of budgets presented by its clients', Eskew Consulting has experience with a wide range of venue sizes, and some of the largest include the Best Buy Theatre New York, Downey Theatre Los Angeles CA, Linda Chapin Theatre Orlando FL, McGlohon Theatre Charlotte NC, Gertrude Castello Ford Center MS, Lila Cockrell Theater TX, Sandler Center Virginia Beach VA, McCormick Place Chicago IL, and Gaylord Opryland, Nashville TN.
Arteja Stamps is a Chicago native born and raised. She and her husband relocated to Arkansas in 2004. Together they have two beautiful teenage daughters. She is the Founder and Executive Director of an Arkansas nonprofit organization, Fight Against Childhood Starvation (FACS). Her nonprofit organization is geared toward helping families facing food insecurities or at risk.

Arteja is also the Executive Director of the Miss Arkansas FACS Scholarship Pageant. The Miss Arkansas FACS Pageant system's motto is "Reign with Reason." Reign with reason means to wear your crown for a reason other than your own!
Arteja and her husband of 18 years, Jason, are the founders of Inner Beauty Unleashed Pageant Magazine, which made its debut in the second quarter of 2022. Arteja is no stranger to the world of brand and marketing.
Arteja runs a small boutique marketing firm in Arkansas, focusing on small to medium businesses. She holds a degree from Strayer University and wants to start her Doctorate in the Fall of 2024. Arteja entered the pageant world by force and immense passion. Her desire to serve and cultivate others lead her to a National Title and several state titles.
She will serve as our Editor in Chief of the International Pageant Profressionals Magazine, a quarterly publication.
Arteja Stamps
Owner, Inner Beauty Unleashed Magazine